Angelic GPS December 25 - 31, 2017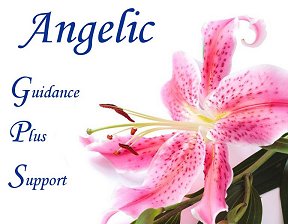 This week's energy supports you to move forward and take action.
Self-doubt and indecisiveness may be knocking at your door because it seems as though this year has 'gotten away' from you. The year of 2017 is drawing to a close and you may feel like it has passed you by - like time evaporated and now you'd like a Do-Over.
Honor these feelings, but know that no time has been lost. During the time that seems to have evaporated, your human body has been acclimating to the new higher vibrating energies of our planet.
Less than love energies have been coming forward to be healed and whether during your waking or sleeping hours, you've been healing these energies - one vibration at a time.
Know that you have the strength, courage and power to make the appropriate course corrections to make 2018 a very profitable, joy filled, happy year - no matter what is going on around you.
It's time to make decisions on how you wish to FEEL - firm decisions - stomp your foot and accept nothing less! I'm speaking of FEELING happy and filled with joy when you wake in the morning, throughout your day and when you rest your head at night.
The universe will 'match' experiences to this feeling of joy that you've defined. And you will feel within you a peaceful feeling of 'time well spent.'
Your Angelic team are with you in every moment to support you to live your biggest, most magnificent life. Commit to yourself to work with them to bring this life to fruition!
I send you love and light for Happy Holidays!
Many blessings,


"I don't know how, but miracles happen in my life - Every. Day."

Go back to the Angelic GPS Home Page