The energies affecting Mother Earth also affect us - you and me.
What are these energies?
The moon cycles affect the ebb and flow of the tides of our oceans and this energy also affects the human body.
These energies are the movement of the planets in our galaxy.
They are solar flares on the surface of our sun.
They are waves of fear following a tragedy such as 911 in the US, major earthquakes, wars, tsunamis, etc.
They are the love of prayers.
They are you and me shifting our energy to love...
The energies of our planet ebb and flow, transform and shift. We as humans assist in this fluctuation of energy.
These messages are Angelic Guidance Plus Support that include tool recommendations to help you ascend and mange your energy to the highest vibration of love possible to achieve your highest good.
I've included future energy support as well so you can be well prepared!
The link to the current month's Angelic Guidance Plus Support for the week is to the right. The past Angelic Guidance Plus Support is below.
You got this!
In love and light,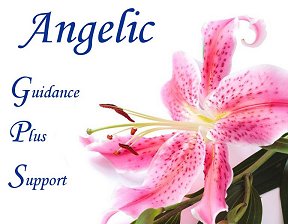 Current Month
Angelic GPS
August 22 - 28, 2016
August 29 - September 4, 2016