Order Your Copy of The Best Kept Secret of the 20th Century
in Paperback and/or Audio MP3 Digital Download format of
The GAME OF LIFE and How to Play It by Florence Scovel Shinn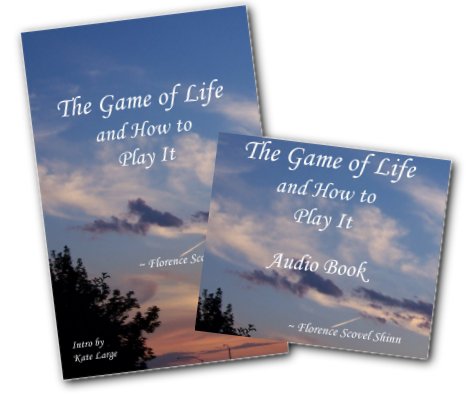 Almost 100 years ago Florence Scovel Shinn self published The Game of Life and How to Play It in 1925 because no publisher of the day would touch it. Since that time millions of people have implemented the SIMPLE teachings of this small book and created miraculous lives!
Are you ready to reclaim your power and transform your life to something you really love?
"The unexpected happens, my seemingly impossible good now comes to pass!"
~ Florence Scovel Shinn
The book will be SIGNED to the name on the order!
If you order multiple copies and want them signed, email Kate after you complete your order.
Personally signed to you from Kate: $4.94

The Game of Life and How to Play It
Florence Scovel Shinn
Intro by Kate Large

On-Demand MP3 Digital Download: $29.97


The Game of Life and How to Play It
Florence Scovel Shinn
Read by Kate Large