Angelic GPS November 27 - December 3, 2017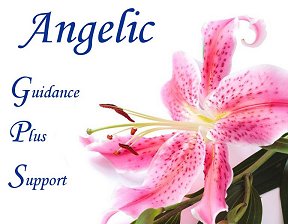 This week's energy supports you to sit quietly within and discern what you really want.
As humans we live busy multi-tasking lives. This week's energy supports you to retreat from your fast paced living and not only BREATHE, but take a close look at all aspects of your life.
What isn't working?
What is working and you want more of?
What is rubbing you the wrong way causing irritation?
It's time to commune with your soul and heal any resistance or irritation that follows you to your quiet place.
Use this opportunity to tap into your heart and higher self to draw from your inner strength to cut the ties that no longer serve you and embrace the ones that do.
We're moving into uncharted territory as a collective. When you're on top of your game - balanced in mind, body and soul, life is easier and when hiccups come on the scene, you easily recognize them for what they are and manage them with ease and grace.
The time of ending up battered, bloodied and bruised from fighting wave after wave of light/dark energy can be over when we use our tools and keep our hearts open to the wisdom and guidance of our angelic team.
You're way more powerful than you give yourself credit for!
You're valuable!
You're loved!
You're important!
Treat yourself with the love, honor and respect that you treat everyone else and open your arms wide to receive all the prosperous abundance that is yours by divine right, under grace, in a miraculous way!
In love and light,


"I don't know how, but miracles happen in my life - Every. Day."

Go back to the Angelic GPS Home Page